Local Surfer Korbi mit QYQ live in 089-Bar am 16.4.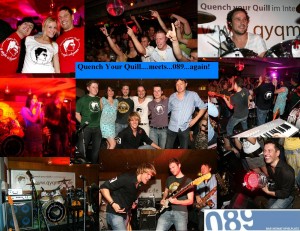 Nach der Feierabend-Surfsession diesen Freitag, den 16.4., heißt es nicht "ab in die heiße Badewanne" oder Entspannungs-Yoga, sondern Trommelfell- und Tanzbein-Stimulation: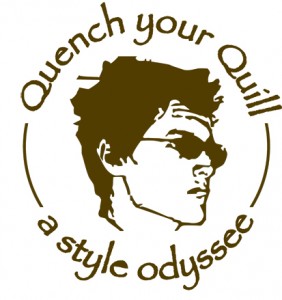 Local Surfer Korbi an den Drums heizt euch mit Sänger Max und der ganzen Crew von Quench Your Quill live in der 089-Bar ein.
QYQ hat den Abend für euch so eingefädelt:
Freier Eintritt bis 22.30 Uhr
Happy Hour bis 23.00 Uhr, alles zu 50%, auch große Flaschen!
Konzertbeginn: 22.30 Uhr
QYQ spielen ausgewählten Soul, Funk & Rock aus deren Cover-Repertoire und feiern danach noch die ganze Nacht mit Euch! Welch Start ins wohlverdiente Wochenende!
Quench Your Quill live in concert, 089-Bar, Maximliansplatz 5, 80333 München, Freitag 16. April 2010, Konzertbeginn um 22.30 Uhr
Posted: April 12th, 2010 under München Events.
Tags: Events, münchen, munich, party
Write a comment
You need to login to post comments!